LINE UP
The lineup of the Asvel brand was created by quickly identifying market needs and actively carrying out advanced development. It covers a wide range of categories, ranging from food storage containers to lunch boxes, kitchen tools, kitchenware, bath and sanitary ware, and garbage containers, providing new lifestyles to our customers.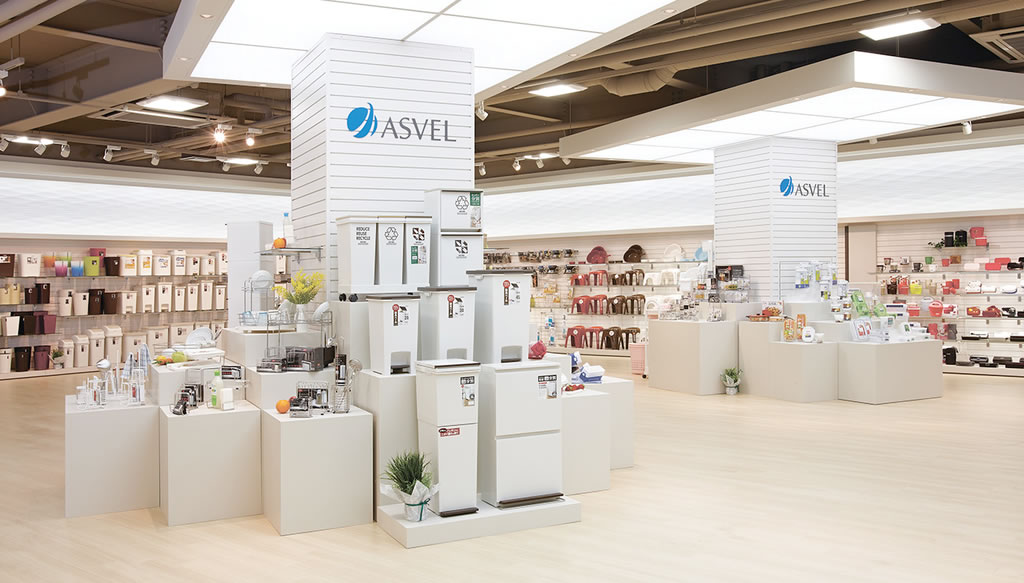 SHOWROOM
Asvel showroom that directly reflects the demands of the market.
The showroom located in our headquarter assists us with various simulations of retail situations.
Sendai Sales Office
Tokyo Branch Office
Nagoya Sales Office
Mie Factory
Mie Logistics Center
Headquarter Osaka Sales Office
Hiroshima Sales Office
Fukuoka Sales Office
Export & Special Sales Division
Shanghai Sales Office
Shanghai Asvel Household Products Co., Ltd.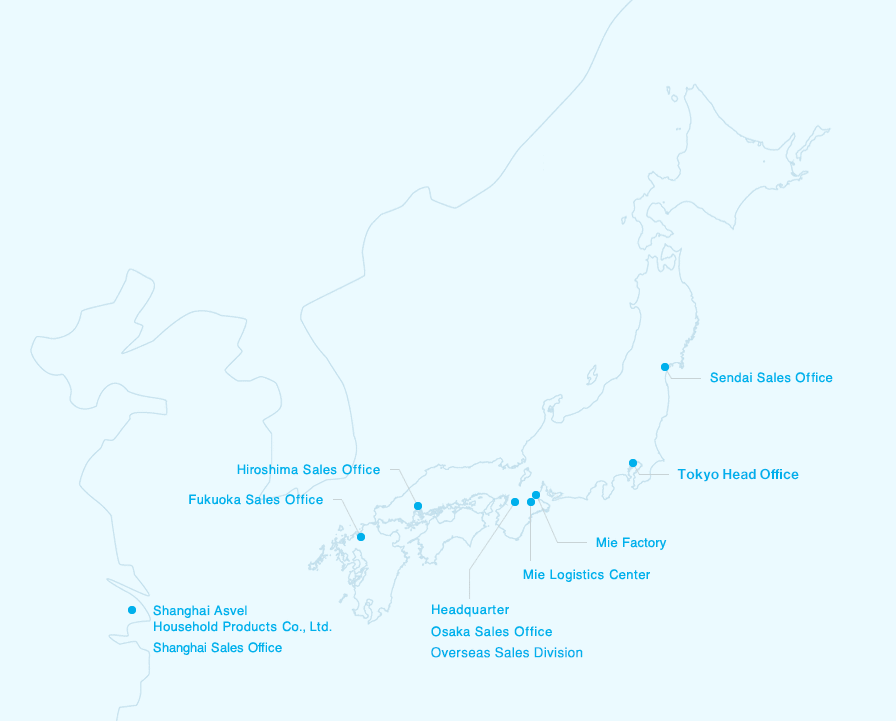 NETWORK
Asvel aims to achieve high quality and stable supplies, developing our own factories and sales offices both domestic and overseas.
In order to give shape to detailed product plans at a highly-advanced level, Asvel has built a large-scale production system to improve its production technology and support constantly stable supplies. Our order receiving system, which provides an online network connecting our Mie Factory and Shanghai Factory production sites and our 5 nationwide sales office and logistics center locations, is able to support orders placed electronically by our customers, allowing us to deliver products to customers quickly.