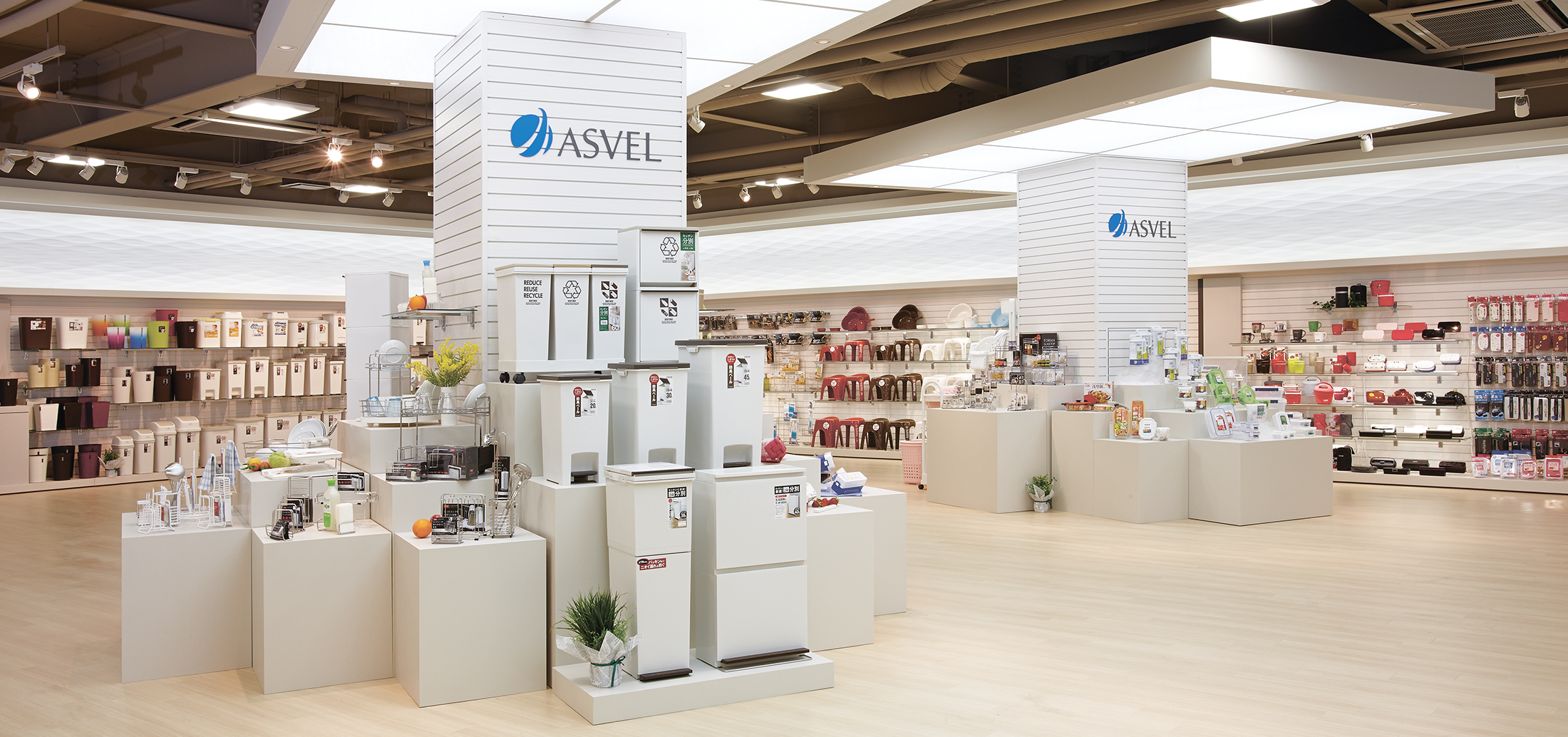 Asvel showroom that directly reflects the demands of the market.
Business performance can be greatly impacted if companies are highly responsive in identifying lifestyles and trends, and quickly provide feedback on them to product development and sales strategies.
This is the viewpoint of Asvel in its focus on marketing. The "Asvel Showroom" in our Headquarter has been created with the concept of a sales floor, where we carry out strict, repeated tests on the functions, colors, sizes, packaging, shelf arrangements, and displays of all of our products before they are put into final product form.
Such detailed simulations have been valuable in giving rise to a number of popular and long-selling products.
Asvel is involved in various sales promotions to answer the requests of our customers, including the development of seasonal goods according to specific time periods, and the development of store brands linked to retail store sales strategies.