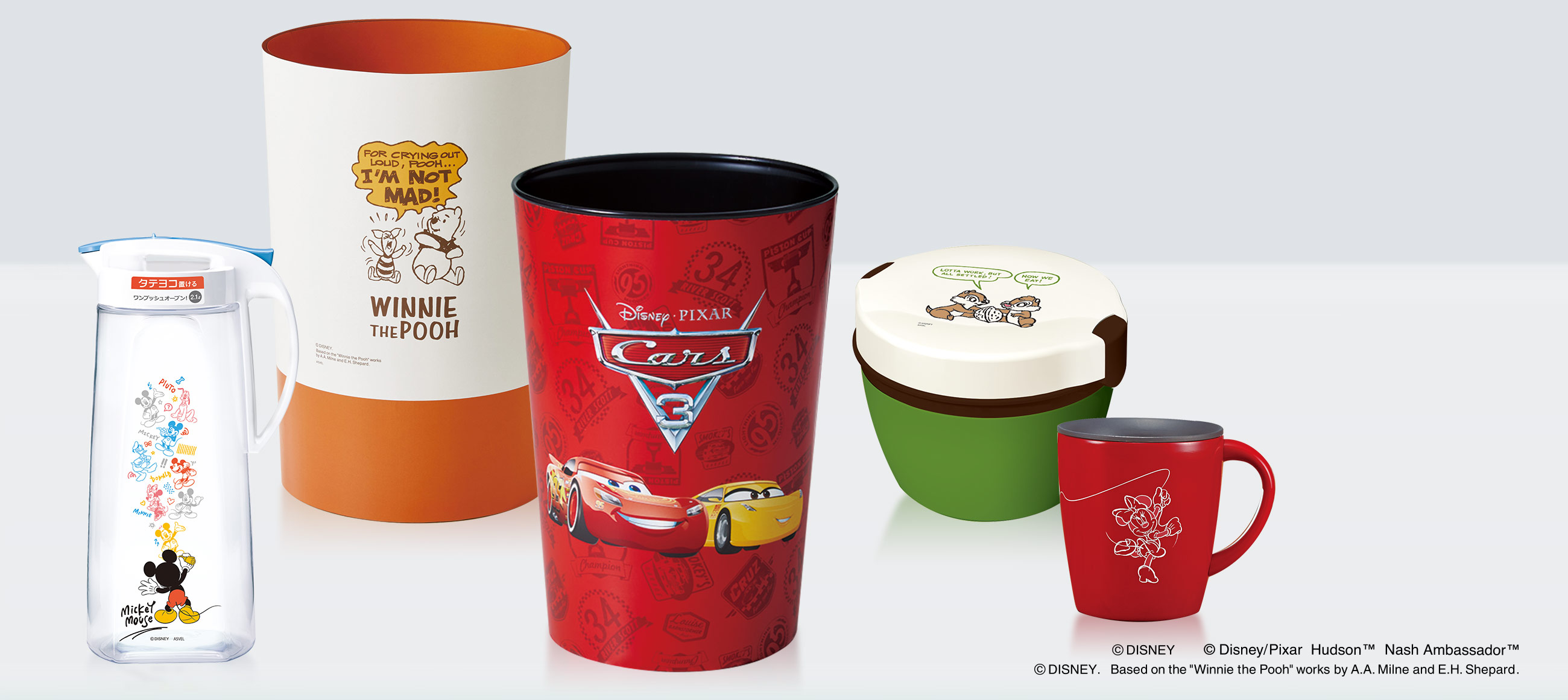 Items of daily use and to enjoy life
with their favorite Disney characters!
Products accented with the Disney characters
loved by all ages, whether young or old.
Can go through the day with daily-use items
depicting favorite Disney characters.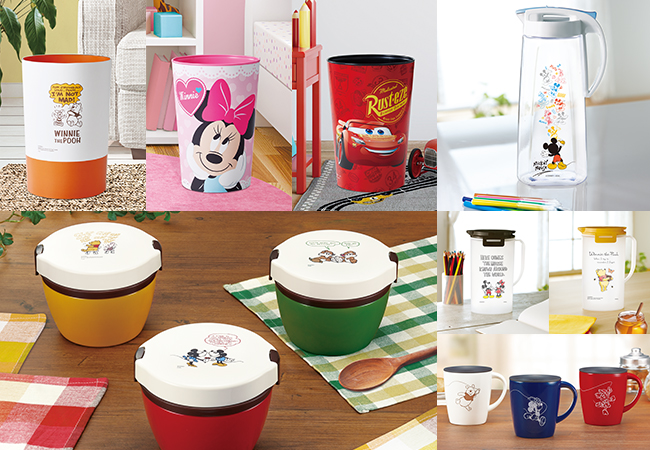 Attractive Disney characters that are popular for both adults and children.
Asvel products are delightfully varied with many Disney characters, from the beloved Mickey Mouse and Winnie the Pooh to the Cars, that appear in the latest Disney movies and are popular with children.