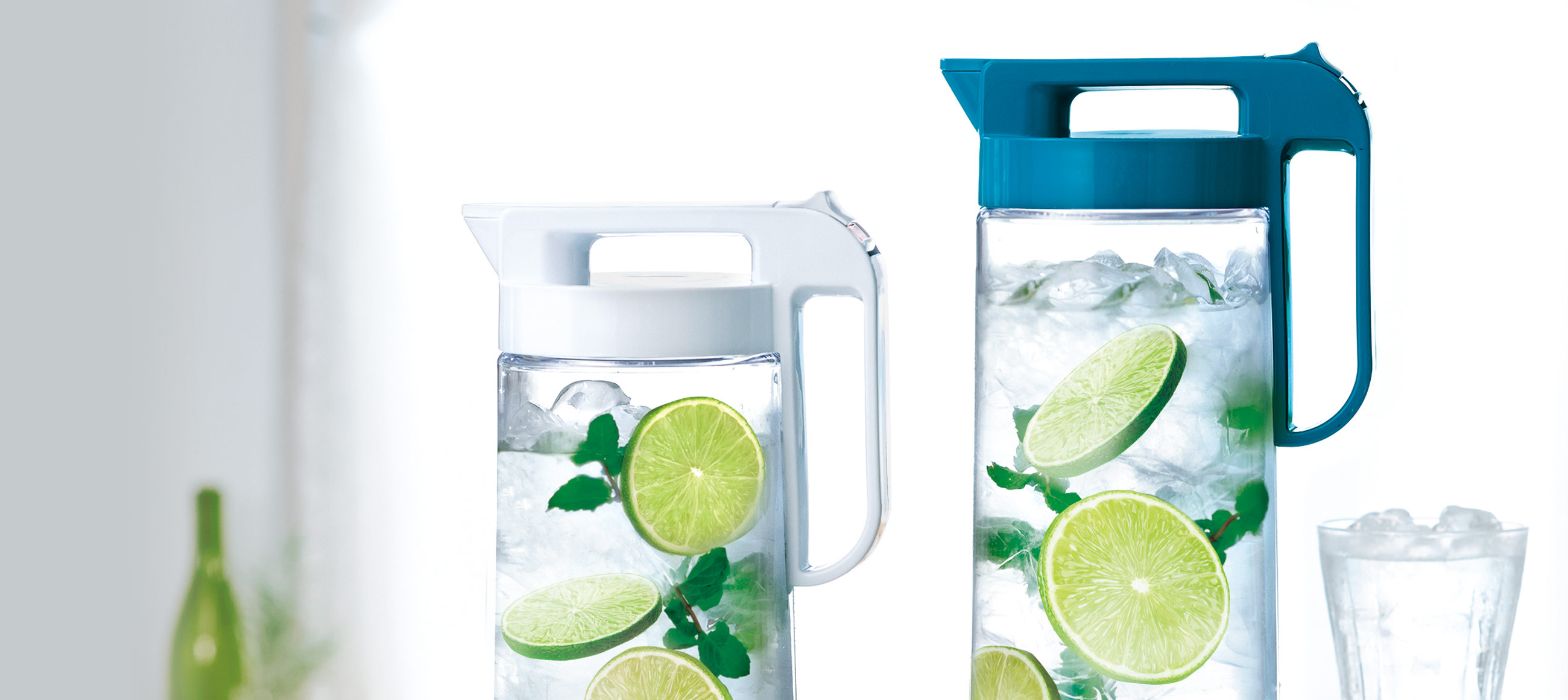 Our water jugs have been designed for easy pouring and storage.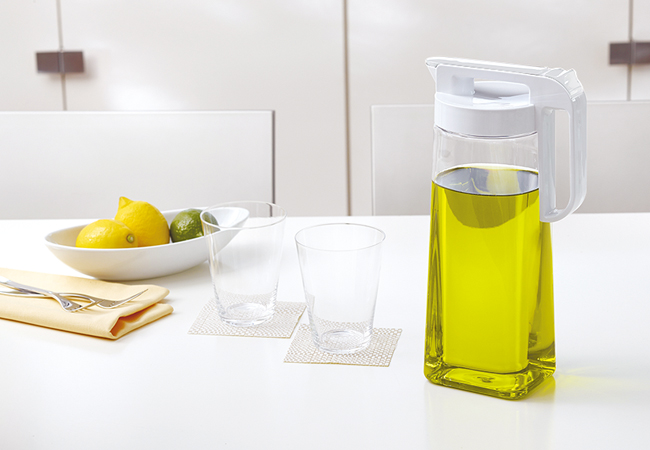 Water Jugs
Their simple design has been supplemented with high ease of use, for one-hand opening and allowing them to be set down in any position.
Water jugs in a wide range of sizes with highly functional features, including handles specifically designed for easy holding and carrying, and the inclusion of tea strainers for using tea leaves. They can be selected to match any situation.