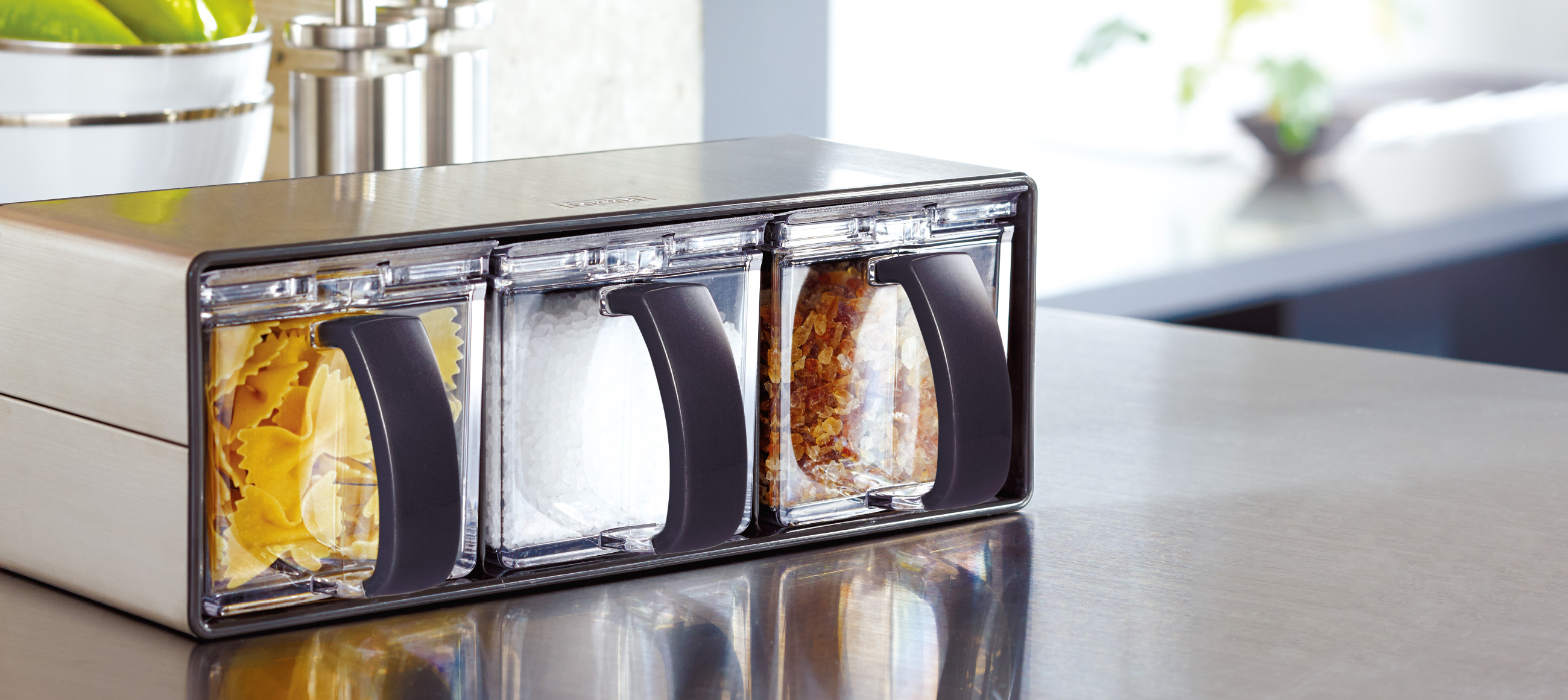 Products that combine both functionality and interior design sense, for compact organization of kitchen accessories.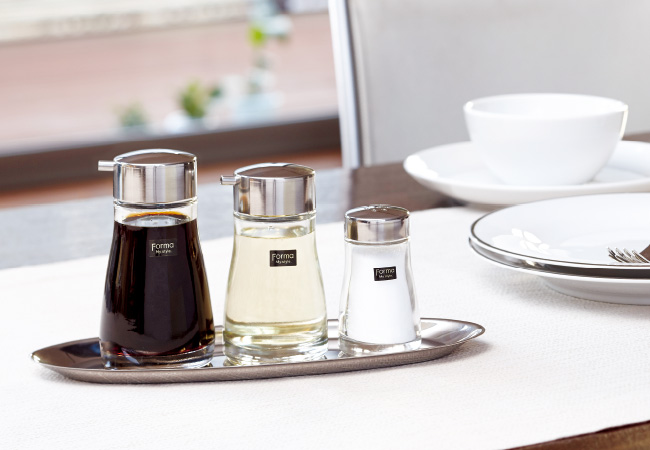 Tabletop Accessories
A various lineup of seasoning containers with attractive interior design sense.
Designs that stand out on a tabletop, with a sense of bright clearness brought out by their glass bodies.
Their functionality is supported by their easy-to-hold, easy-to-use forms.
Seasoning Storage
Compact storage able to hold seasonings all in one place, without taking up excessive space.
A full lineup that includes wire racks able to hold various seasonings to save spaces, and multi-functional containers with one-hand opening, airtight seals, and measuring functions.