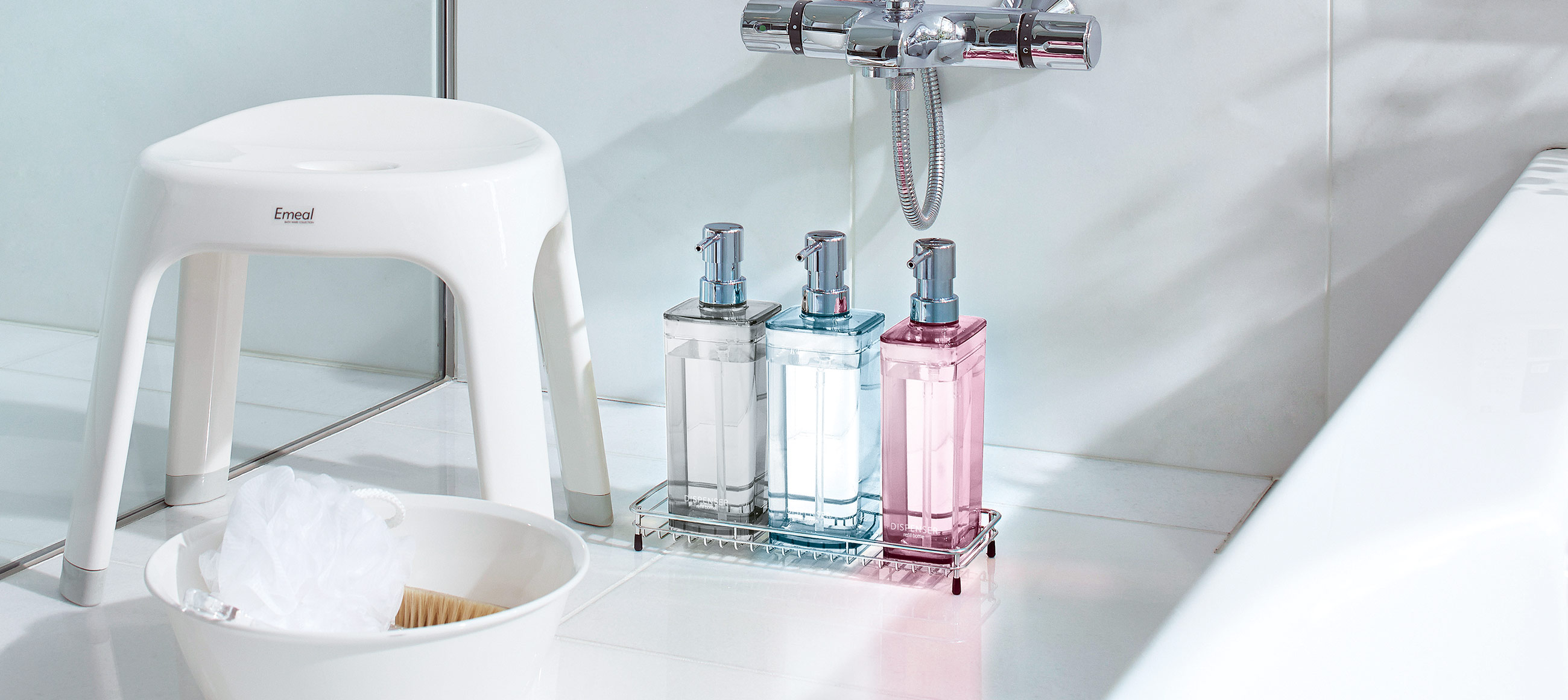 Designed for beauty and utility suited to modern sink and bath spaces, placing high emphasis on interior design.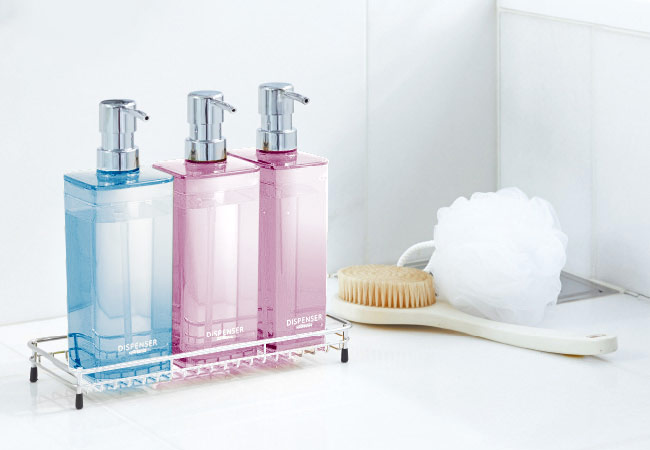 Bath Accessories
The high design sense and functionality of our sanitary ware can make your bath time more comfortable by creating a beautiful bath space.
Our clear dispensers, and bath chairs in various colors, can give your bathroom a neat, refined appearance.
Bathroom Sink Accessories
Accessories with various installation options, to create a high grade of sink space.
These accessories can be mounted using various methods, making them easy to install by anyone.
With their simple design, they can give a sense of unity to your bath and sink spaces.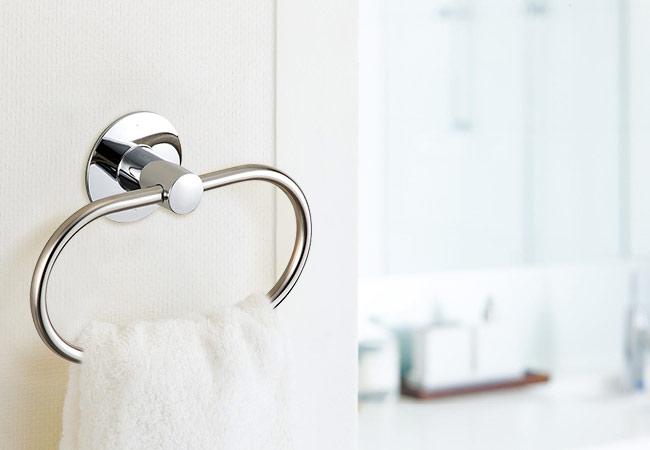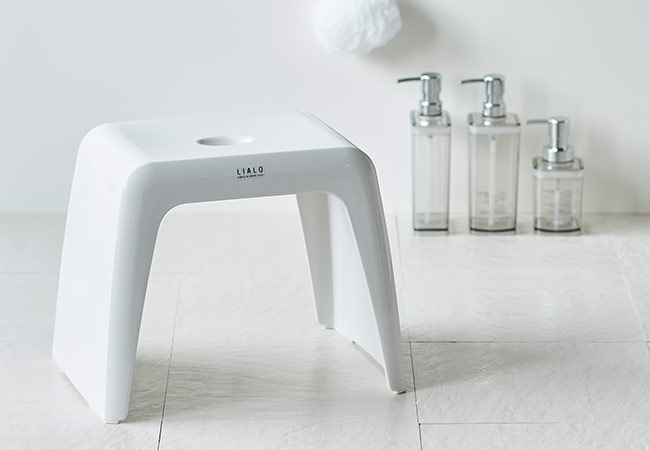 Bath chair
Bath chairs that enhance the bathroom space with their simple, sophisticated design.
With their simple and urbane style, the chairs match today's refined bathrooms.
We were particular about seating comfort and cleanliness.
Bath room storage with magnetic attachment
Secure attachment with the power of magnets!
Bath room storage that is optimal for system baths (unit baths) and enables easy attachment and movement.
A stylish design matching with bathroom space, offering neat storage of small bathing room articles!